A campaign to make everyone aware of Stella Artois' little-known clean water scheme by changing the look of supermarket shelves across the globe in real time.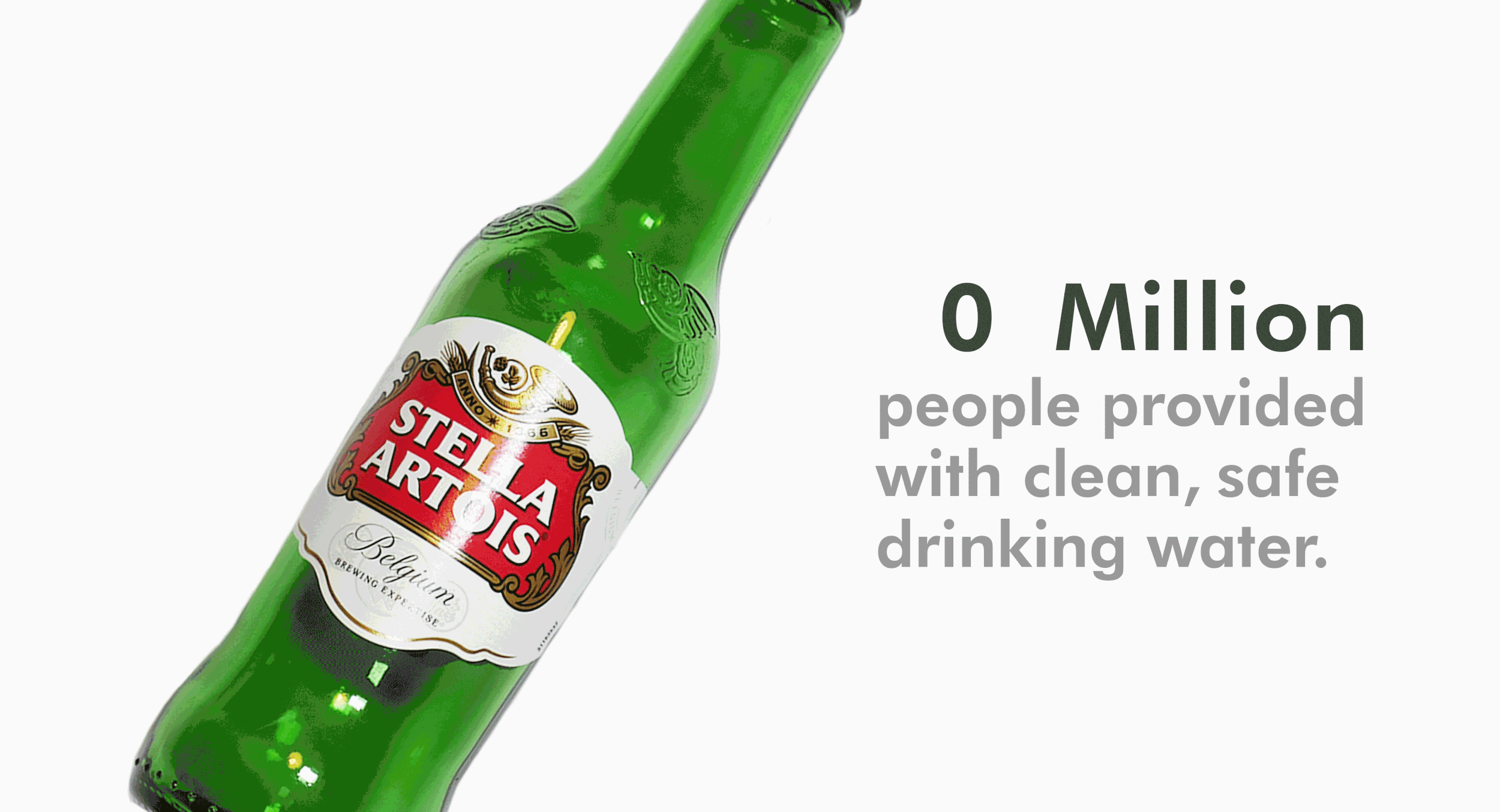 Stella Artois currently provides someone with 6 months of safe, clear water every time a bottle is sold.
So as Stella progresses towards their target of giving 3.5 million people clear water their bottles around the world will become clearer too.
The bottles result in great PR content and a fantastic reminder to choose Stella at the point-of-purchase.
They can also be translated in print to further raise awareness.
Stella will also take over World Water Day with some one-off activations.
Stella will filter out part of The Thames to create the river's first ever swim-up bar that's completely safe to paddle in.
Special bottle caps will be given out that recycle used Stella bottles into reusable water bottles. These are much safer to use than plastic ones which degrade and harbour bacteria over time.
A Snapchat filter puts the clear Stella bottle to the forefront and allows people to play with it's fun distorting characteristics.
They'll also be able to swipe up to find out more about the water scheme.
For pubs, where bottles aren't sold, extra-special print will be produced to cover all points of sale.
The scheme in pubs also slightly differs, with Stella offering 1 month of clean water for every pint sold.